was hard this morning. Trying CC's "what state am I?" quiz first thing (twice, no less), I came up Alaska both times but didn't like the description. I mean, Alaska's beautiful and all and I have friends who love it, but really, Ted Stephens?
So I clicked on the "animal quiz". Yuck! A scorpion? No way I'm putting that out there on the blog. Having been accosted by a scorpion on a river trip long ago though escaping without a sting, I am not fond of scorpionii.
Let's try this one: "What University are you?" Yeah, that's the ticket.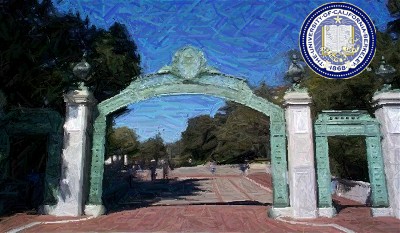 You're the University of California, Berkeley!

A true hippy, you really wish you could spend the rest of
your life in the 1960's. It's not that you haven't been able to settle down
and be quite successful, but you yearn for the days of agitation and
revolution. You're fond of the old comic Bloom County, as well as the more
recent Outland. The rest of your life looks like a struggle between your
prestige and your radical nature. You really like those cheap Sathers
candies.


Take the University Quiz
at the Blue Pyramid.